It's a readalong, you know the drill, it's too late for catchy intros, let's go. Asking the questions is the brilliant Bookforager
Week 3: Chapters 12 through 18
OUR KNIGHT AND HER COMPANY HAVE ENCOUNTERED THE MONSTER FROM THE HEART OF THE WOODS AND LEARNT HER STORY. THOUGHTS? FEELINGS?
Well my first thoughts were happiness as I love it when characters mirror each other. This is a novel all about a brother-sister relationship, so what are they up against? A brother-sister combo. That's how I like to see it done. The similarity between the two as close confidants dealing with slightly, uhm, unusual parenting styles is cool too.
As for Sorrel's actual story… very mythic, isn't it? Those who know their Mabinogion well will spot an obvious resemblance. Also very similar to The King of Elfland's Daughter by Dunsany. So I like it for that but there's also a downside to being such a familiar device is that I look at it and see "oh yeah, story thing" rather than "oh wow, sad story", particularly when I haven't heard from her, you know? Severin's story isn't her story. I hope we get to hear from her.
"YOU ALWAYS KNEW THIS WAS ALL REAL, DIDN'T YOU? … HOW CAN YOU STAND IT?" LET'S TALK SOME MORE ABOUT THE "DOUBLE CONSCIOUSNESS" OF THE PEOPLE OF FAIRFOLD.
Ee I don't really know what to say here. Truth told I just don't have any secondary belief about how this town works. I'm willing to suspend disbelief for the story's sake, but I don't have any instinctive belief that all of this makes sense and that this is just how things are in Fairfold rather than being what is convenient for the story. Aye, humans are strange and inconsistent, but while life just is, art has to convince. It hasn't.
WE NEED TO TALK ABOUT JACK, LIKE, RIGHT NOW! HOW DO YOU FEEL ABOUT HIS POSITION IN FAIRFOLD? ANY PREDICTIONS ON HOW YOU THINK HIS STORY MIGHT WRAP UP? (DO YOU THINK IT'S POSSIBLE FOR JACK TO HAVE A HAPPY ENDING?)
Jack best get a happy ending. Throw Hazel that bone at least.
As for how… with both his mothers on his side, I actually feel reasonably optimistic. There's a reckoning coming to the Alderking's ways and when there's a reckoning, aye some will be damaged but some will get to make the new order. I think Jack is well placed for this as in-betweener with a lot of people rooting for him. Or maybe Fairfold is done and they all move off.
I'll make one final prediction – I don't think Jack's birth mum brought up Tam Lin for no reason, so I bet he saves Hazel or Hazels save him. Or both? Maybe both?
I bet I'm wrong about all of this.
BE CAREFUL WHAT YOU WISH FOR!
HAZEL IS A KNIGHT, JUST AS A SHE ALWAYS DREAMED. AND IT LOOKS LIKE BEN'S DREAM MIGHT ALSO BE COMING TRUE REGARDING A CERTAIN PRETTY PRINCE. LET'S TALK ABOUT WISH FULFILMENT AND THE FOLK.
Oh. My. Days.
So I hit this point and went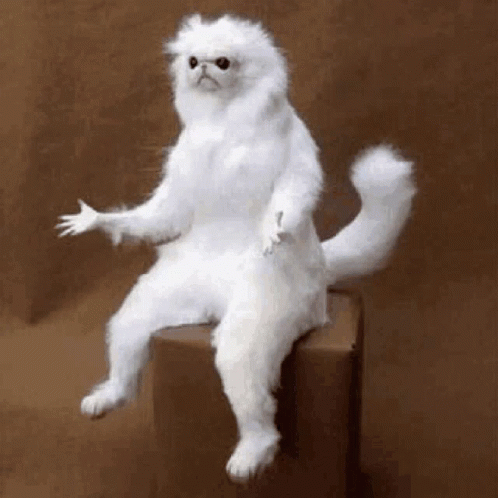 Then went off to DM Mayi and Ariana going "I need to share my excitement here".
Like, Holly Black just did a perfect mic drop end of chapter here. Yes! Mic drops in both readalongs. Truly I am spoiled.
But what to say here… I don't know where this is going. I don't know how dark this is going to be. I think I'd prefer it to end with some good old wish fulfilment here, but I don't know if we're going to get it and there's certainly going to be complications. I mean, that's what the fae are about, right?
I am curious about the details of how Hazel made her deal though. Maybe I should get reading when I hit submit…