There's only one thing to do on a Sunday evening, or at least one thing I can speak of in polite company. That is find a warm spot, entice a small cat to join me, and do a book tag in between glancing at a book. Wait, where did I put that book. Hmm. Well, praise to Hermes for ebooks.
Anyway, the tag is Never Have I Ever, for which I have been tagged by the wisest and most charming of bookwyrms, Imyril. It was invented by Madame Writer/Anne with a Book, so thank you to both. Now lets get this show on the road!
NEVER HAVE I EVER… READ A LATER BOOK IN A SERIES BEFORE READING THE FIRST BOOK
Ah.
Ha. Haha.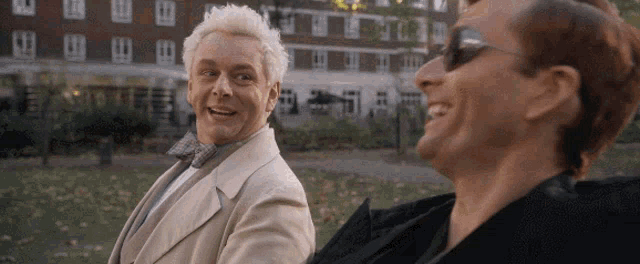 Oh my. I haven't laughed like that since someone told me they got their mum Kushiel's Dart for Christmas.
So yes, I did it a lot as a kid, where what the library and second-hand bookshops had was what got tried. I started two of Eddings' series, at least one Discworld sub-series, Feist's Serpentwar Saga, I think maybe Narnia and the Wheel of Time, Wurts' War of Light and Shadow, and probably a few others this way. I started Michael Moorcock's Elric series with Stormbringer aka the last book for crying out loud!
Now, this happens a bit less frequently now I'm grown up, but it still happens. Micah Yongo's Pale Kings was one, Brian McClellan's Promise of Blood another. Also Sam Hawke's Hollow Empire. If that's the way availability breaks, that's how I'm gonna roll. In fact, I'll be honest, I kinda like starting with mid-series books, as I find it a very quick way to find out how my tastes coincide with the author's when it comes to presenting background information.
What's more, I've started deliberately picking some series backwards. Kristen Britain's Green Rider series is one candidate for this treatment, as was Conn Iggulden's Empire of Salt before I bounced off the prose. Why? Why not. Try everything twice save for incest and Morris dancing.
NEVER HAVE I EVER… BURNED A BOOK
Was quite tempted to go and do this just so I could say yes but, well, it just feels very impractical, doesn't it? Maybe it isn't if you don't live in a top floor London flat. Even if I wanted to burn a book, there'd be easier ways to get rid of it.
Not that I really want to. I don't have a strong conviction that all books must be cherished, or that we can never destroy an individual book, but it just seems a bit melodramatic and tasteless.
NEVER HAVE I EVER… READ A BOOK I KNEW I WOULD HATE
No. If I know I'm going to hate it, I don't read it. Why would I read something I know I'm going to hate?
Now, if we want to rephrase this as "do I ever open a book that I know is a long shot of getting finished" then gods yes, all the time. I like to try new things and stretch my boundaries, so I regularly try things with low expectations because who knows? Actually, given how few books that I pick up end up getting finished, you could argue this is where I am with every new book that doesn't come from a very small pool of authors, all of them dead save Aliette de Bodard.
NEVER HAVE I EVER… WRITTEN FANFICTION ABOUT MY FAVOURITE BOOKS
Once. It was for a friend's book (although Bryan Wigmore's The Goddess Project is indeed a favourite book), and as a birthday present, a group of us did fanfiction and presented it to them. If he ever finishes the series, I might see if I can persuade him to stick the scene in and see if anyone ever notices. I actually really enjoyed writing it and think about doing fanfiction for some other series, but time is ever against me and the list of my own ideas mountainous.
NEVER HAVE I EVER… LOVED A BOOK WHEN I WAS YOUNG THAT I HATED WHEN I GOT OLDER
I am generally weirdly impervious to this – I know so many readers afraid to revisit the books they love – but Ursula le Guin's The Farthest Shore was an exception, as I found it dull and preachy when revisiting. Otherwise, pretty close.
NEVER HAVE I EVER… DRESSED UP AS ONE OF MY FAVOURITE LITERARY CHARACTERS
No, and I generally only dress up under duress.
NEVER HAVE I EVER… HATED A BOOK BY AN AUTHOR I LOVE
See what I just said about The Farthest Shore. In other news from this source, Mercedes Lackey's Closer to the Chest is an insult to the intelligence (and most of the other Mags books come close), Eddings' final series isn't even Washington's second best Eddings tribute act, I use PathOfDaggersitis as a not particularly polite term for books I dislike due to too many PoVs, and I bounced off of Jim Butcher's steampunk series very quick.
NEVER HAVE I EVER… GONE INTO A BOOKSTORE TO BUY ONE BOOK AND COME OUT WITH MANY MORE
A reader never comes out of a bookstore with more or less books than they meant to buy, they came out with exactly the number they meant to buy.
NEVER HAVE I EVER… READ THE END OF A BOOK BEFORE READING THE BEGINNING
People… people do this? I mean I have a vague recollection I might have done this with Carpe Jugulum when I was a grotty young thing, and I skip ahead every now and again, but to not at least try and start at the beginning?
NEVER HAVE I EVER… READ A BOOK WITHOUT THE DUST COVER
I tend to lose dust covers quite easily so this happens a lot. Also my copy of Tigana didn't even have one when I got it from… I think a second hand book shop? Or did my parents have a copy that I stole? Hmm. Don't actually know the answer to that. But anyway, yes, all the time.
NEVER HAVE I EVER… SKIM-READ NEARLY HALF A BOOK
A few times. I generally just DNF before this point, but sometimes I'm chasing some completionist goal and refuse to give up. A lot of the more recent Lackeys fall into this, as does Valente's Silently and Very Fast.
NEVER HAVE I EVER… PRETENDED TO HAVE READ A BOOK I HAVEN'T READ
My university bibliographies were full of books I took a few select quotes from, but is it really pretending when you don't expect people to believe you? Besides, history textbooks aren't designed to be read cover to cover on every subject, and I did read the quotes. Elsewise, no.
NEVER HAVE I EVER… WATCHED THE MOVIE BEFORE READING THE BOOK
Who hasn't? Let's be honest, there's probably movies I've watched without even knowing there's a book. I sometimes think the book industry exists simply to test ideas for Hollywood.
NEVER HAVE I EVER… HAD A BOOK GIRLFRIEND
I think this is one of those questions that takes me right to my the best years of my life, reading a book, sitting on a rocking chair…
… and yelling at those damn kids to get off my lawn. I mean, are there characters who are described as very attractive, physically and mentally? Yeah. But the terminology suggests something more than that and, well, yup, somewhat confused.
NEVER HAVE I EVER… READ A HISTORY OR ANTHROPOLOGY BOOK FOR FUN
*waves vaguely at the non-fiction book review section of the site*
Yes, and I've got about three on the go right now (Carpenter's Struggle for Mastery, some book on Venetian spies, a book on Tolkien and Howard, oh and wait a book on Byzantine history I'd forgot about and Juliet Barker's Agincourt and no you start too many books).
NEVER HAVE I EVER… PICKED UP A BOOK BASED ON THE COVER ALONE
No. Been heavily influenced by, yes. Laurie Marks' Elemental Logic was one. But I have to like the blurb too. Wait, pick up as in have a browse through, or start reading? Because obviously the former, but not for the latter.
NEVER HAVE I EVER… BOUGHT MULTIPLE BOOKS IN A SERIES WITHOUT HAVING STARTED IT
Unless we count the ridiculous offer that is the omnibus for Max Gladstone's Craft Sequence I don't think so. But if we count them, then yes. It would be very reckless for me to do so given how man books I bounce off.
NEVER HAVE I EVER… KEPT READING A SERIES EVEN THOUGH I DIDN'T LOVE THE FIRST BOOK
Yeah, although not very often, particularly these days when I feel like there's so many books I want to read that I don't have time for the merely good. House of Shattered Wings, the first Dominions of the Fallen book, finished really strong but I can't tell you I loved it. I'm gonna try and get into more series this year so maybe that number will grow, but the days when I continued with the likes of Shannara because I couldn't find anything better to read won't come again.
NEVER HAVE I EVER… READ A BOOK SO QUICKLY THAT I DON'T REMEMBER WHAT HAPPENED BY THE END
Only if it sucked. Or as Imyril put it, I have read a book very quickly and failed to remember what happened, but probably not due to how quickly I read it. I read fast, that's how I like to read, and I have the memory of an elephant when it comes to what happened in books.
Although there is one annoying case of a book where in fact I did only realise a bit through that I must have read it before… and I can't remember what it was. So I guess even elephants occasionally make mistakes.
NEVER HAVE I EVER… STOLEN A BOOK FROM THE LIBRARY
So… I had a pretty well stocked library at school, and among its contents was one of my favourite books, Robert Jordan's The Shadow Rising. The series peaked there for me. I took it out many times. But one time, as I fished it out of my schoolbag at home, I realised that an ink cartridge must have burst because one of the pages was, er, well…
I saw my options as give the book back and get a bollocking, or keep the book and maybe not get the bollocking. And yeah, keep the book. So I still have an ink stained copy of The Shadow Rising, and hopefully always will. I've got to say that it's a very appropriate page to be stained red – I deliberately took it a little blurry for spoilers, but it's a pretty climactic moment (those who look close and know the book will know what I mean).
Oh, and I found the book I'd been meaning to read since I got up. At the foot of the bed. Oi vey.
NEVER HAVE I EVER… DOG-EARED A PAGE TO KEEP MY PLACE
No. I mostly rely on memory, and when I don't trust that, the nearest object that'll go between the book. A torn up piece of paper, a receipt, a photo, another book. But for some reason, I don't dog-ear.
Anyway, it seems time for me to add one.
NEVER HAVE I EVER… WROTE IN A BOOK
By this I mean your book, not a school book, because isn't the whole point of school books so you can annotate them? My answer to this is a no, but some of my most valued possessions are history books that my great-grandfather wrote his own pungent observations in, and I daresay in time I might well do the same myself.
And that's me done! I haven't nominated anyone else but if you want to, consider yourself nominated.